Posted by : Karen
Saturday, November 19, 2011
Aah...the lovely Language Arts! This has got to be my
favorite
part of our curriculum, and where I feel most at home. I have always loved words, loved writing and loved reading!
Language Arts encompasses everything there is to know about the English Language - the intricacies of its written form (spelling), the semantics (the meaning), the grammar (how to correctly string words/ideas together with the right syntax) and then the most wonderful - the sweet enjoyment of these strings of words...
reading
the written form, savouring each word! Aaah! can you hear me sigh?! Sweet music to my soul!
However the the
challenge
for us homeschooling moms is how to
ignite the same passion we have
for Language in our children...and to keep it a
joyful delight
and not a drudgery and a bore. This carnival hosts a selelction of posts which showcase what different moms do to keep this passion alive.
Here's an insight into what we do and how...
To begin with, we chose
a literature based curriculum
this year (Sonlight Core K), whose strength is the wonderful books selected for "Read Alouds"
(books read out loud by mom to child)
. "Read Alouds" are without a doubt King Arthur's favorite part of his school day - in fact, if his entire day could be made of read alouds it would be perfect!
We also purchased Sonlight's Language Arts K with Readers K. I really was surprised at how brilliant I found Sonlight's Language Arts package. As a high school English teacher I am amazed at the
strong foundations
that are being laid so early on in their education in such an
unpressured
way. Each week you are given a variety of tasks that includes reading, writing (copy work), and creative expression.
One of our favorite Creative Expression exercises is the one titled "Story Elaboration". Just today, King Arthur's task was to take this story:
Ed taps a drum. Pam sings. They create music.
And through a series of questions, he has to create an interesting and enjoyable story. This is what he came up with:
Every month on the third Friday, Ed
and Pam play in a band at the common.
Families come to watch and bring their picnic lunch
.
Ed taps a drum briskly which makes
a banging sound. Pam sings softly.
They create happy music and the crowd cheers.
(He loves ending all his work with that flourish - "the end!")
I've always enjoyed using photographs/paintings with my students to inspire creative writing, and this week King Arthur wrote this, inspired by this photograph of Monet's garden at Giverny: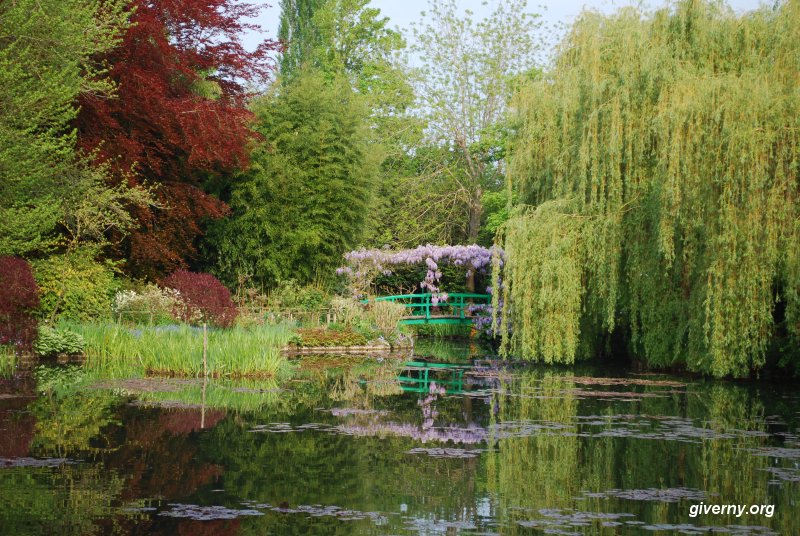 I step into the photograph and I step right
into the pond. It feels cold but it isn't deep.
There's frogs and tadpoles and fish and
all I can see is green but they're not
all the same color greens. There's emerald
greens and dark greens and bottle greens and
sea greens. Then I get out of the water.
Then I explore the garden.
The end.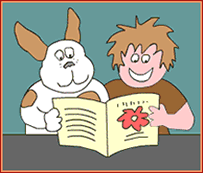 The one aspect of the Language Arts program King Arthur did not take to very well was the readers. He really struggled with the endless three letter word combinations, and thankfully a conversation I had with a friend made me realize that he was ready for sight words. We took out some readers from the library (which thanks to this link,
Oxford Owl
, I've now discovered we can read many online -yay!), and have supplemented his reading practice with the
Progressive Phonics
website, and he is now flying through his reading and thoroughly enjoying it. I
LOVE
discovering him reading books to his siblings!
For handwriting we started with "A Reason for Handwriting", but are now branching out and doing our own copywork. I loved this advice from the
Simply Charlotte Mason
website:
Just five minutes a day of concentrated effort can produce dramatic improvements in your child's handwriting. Be sure to give her interesting ideas to copy, rather than rows of letters. Use Scripture, poetry, hymn lyrics, and excerpts from favorite living books. We have many such interesting passages available as free downloads for beginning writers to use for

manuscript copywork

.
Along these lines I have begun to share my favorite poems with King Arthur, and as he is passionate about eagles, we've just studied The Eagle, by Lord Alfred Tennyson. We broke it down, so a line a day, writing it, learning to read it, savoring it. We practiced reciting it to each other whenever we were in the car, and then one day we talked about what it would look like on paper. We then spent a lovely morning illustrating it side by side. ( I was recently directed to
OT Mom Learning Activities
which has some very useful exercises to help students who struggle with handwriting.)
I'm choosing to deliberately abstain from grammar lessons until King Arthur is much older (10+). I really do believe that as we continue to read great Literature and enjoy it, and even practice copying it, that it will naturally become instinctive in his writing.
I've really enjoyed seeing how this year has been a gentle laying of the foundations in practice and skills, and am so looking forward to building on this next year!
Other members of the carnival have wonderful links for you to follow - go on over!
Taryn's (Hayes Happenings) daughters use Sonlight too, and Taryn shares Katie's first story here (age 5) and Kiera's first poem here (age 7). Wonderful to see budding creative writers!
Helen (Of Right Mind) shares an interesting insight into whether or not spelling is a problem for today's children, and echoes how important an environment rich in books is for a child.
And Trixi (Trixi's Home Ed Academy) has created a very useful resource: a wonderful list of useful links. I love that she has showcased local suppliers as well as those internationally, and she's also made it clear where all the Freebies are to be found!
Enjoy!

This post features on the South African Carnival of Homeschool Bloggers where South African home schoolers share experiences, ideas, philosophies and much more. You can join the carnival too by heading to the
South African Carnival of Homeschool Bloggers sign up page.