Posted by : Karen
Wednesday, October 05, 2011
Here's a selection of our loot from our local library this month:


The Little Dutch Boy
- as we've been learning about homes around the world, we enjoyed this one, simply because of all things Dutch it portrays, and it's a tale I loved as a child...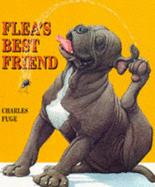 P
Perhaps its because Aragorn is desperate for a dog, or just because I like the pictures, but we loved this Flea's Best Friend, by Charles Fuge! It portrays each breed of dog so well!
I loved the simplicity of coastal erosion in On a Tall, Tall Cliff, by Andrew Murray, told in a beautiful tale of friendship....
And then there were these! If you have never read them I most heartily encourage you to do so! They're wonderfully funny, as you get to know Amelia Bedelia and all her antics as she discovers the ambiguity of the English Language! Great for kids who are early readers too. King Arthur and Aragorn enjoy identifying all the mistakes, before finding out what the conclusion is. Here's one example - she's asked to draw the curtains, and instead of closing them, she sketches them! (A number are available on
Loot
)

And James Mayhew has written my all time favorite Art appreciation books for children. I love how he weaves a fun narrative around a Grandma and her granddaughter Katie visiting Art galleries. He brings to life some famous paintings, and something extra about the artists themselves. Great as a springboard for Art study. (We've enjoyed the following from our local library -Katie and the Mona Lisa, Katie and the Impressionists, Katie's Sunday Afternoon, Katie and the Sunflowers
And then something for me...having only dipped into Charlotte Mason, I've really enjoyed reading this book by Karen Andreola. It's her "personal companion to the gentle art of learning", and I've loved learning move about the practical application of Charlotte Mason's method, as well as an honest collection of her homeschooling journey.
Happy library visiting!